It's an exclusive stretch of the Greek coast just 20 minutes south of the capital. In the 60's, this exclusive spot on the Athens Riviera was the epi-center of chic, international jet set lifestyle. And now, the Astir Beach resort area is back, an essential eastern Mediterranean destination for stylish travelers in the know.
Recapturing 60's Seaside Retro Glamour
The highlight of the rebirth of the Athens Riviera is the very first Four Seasons in Greece. The Four Seasons Astir Palace Hotel Athens re-imagines the beach-side luxury of the legendary, mid-century Astir Palace.
The resort's revitalized, modernist retro-chic meets Mediterranean breeziness on 74 acres of seaside landscape, and focuses on the hallmarks of a perfect Mediterranean seaside vacation: natural light, sea views and warm Greek hospitality.
Restored to a new level of luxury for a new era, 300 airy rooms and suites, some with private pools, gaze across the Aegean Sea. And for additional space, privacy and 60's nostalgia, you can stay at the resort's ultra-exclusive garden Bungalows, originally built in the early 1960s, and now reborn with a fresh look and up-to-date amenities for today's luxury travelers.
Bask in the suny and breeze at three pools and three private beaches; dine and socialize in half a dozen restaurants and the Avra Lounge and Terrace; shop at luxury boutiques; or nurture wellness at the fitness center and the Spa with treatments inspired by the ancient teachings of Hippocrates.
Preserving Ancient Architecture
But the historic Astir Palace is not the biggest architectural story on Astir Beach. That honor goes to the designated archeological site of the 6th century BC Temple of Apollo Zoster. The 2500+ year old temple is breathtakingly situated in the heart of the beach, right next to the sea, a protected ancient site overlooking sunseekers on the sand.
Embracing Luxury Mediterranean Beach Lifestyle
The Four Seasons Astir Palace Hotel Athens restoration and re-imagining is just one feature of the re-born Astir Beach resort area, that's a complete luxury lifestyle destination with:
the upscale Astir Marina (you know, where you can dock your yacht while you enjoy the Athenian Riveria);
Matsuhisa, the Athens home of global Nobu culinary fame;
SEASIDE, with Mediterranean fare including fresh fish and seafood from the globally recognized organic restaurant visionaries, Athens-based nice n easy Group, that supports sustainable, wholesome, biological cuisine sourced from regional producers;
Astir Beach Bar, the rustic, uber-chic destination complete with crafted cocktails, and extensive Champagne and Greek wine list served in multiple lounge areas and private cabanas;
SUNTERIA World Music Elevation Sessions, a world electronic music series debuting in the summer of 2019, with 30 events on Astir Beach from May through August hosted by global DJ's;
Holmes Place, the Astir Beach outpost of an upscale wellness and fitness club that has other locations in chic neighborhoods in Athens, offering yoga, FloatFit, aqua fit, beach stretch and workouts as well as other contemporary spa treatments in a stylish space; and
can't-miss curated boutiques that allow you to re-stock your supply of chic, European resort wear.
Whether you're a couple looking for romance or a relaxing break, or a family on school holidays, if you're planning a trip to Athens or a cruise departing from nearby Piraeus, don't miss the chance to book a few extra days to experience the ancient, mid-century and very contemporary luxury Greek Mediterranean lifestyle of the reborn Astir Beach and Athens Riviera.
Start Your Trip!
Photos: Four Seasons
Copyright BestTrip.TV/Influence Entertainment Group Inc or Rights Holder. All rights reserved. You are welcome to share this material from this page, but it may not be published, broadcast, rewritten or redistributed.
Greece is one of the most amazing places to visit. It's absolutely beautiful, the food is incredible and between the mainland and all of the islands there is a ton of diversity to see and experience. There is a magic here that is not to be missed.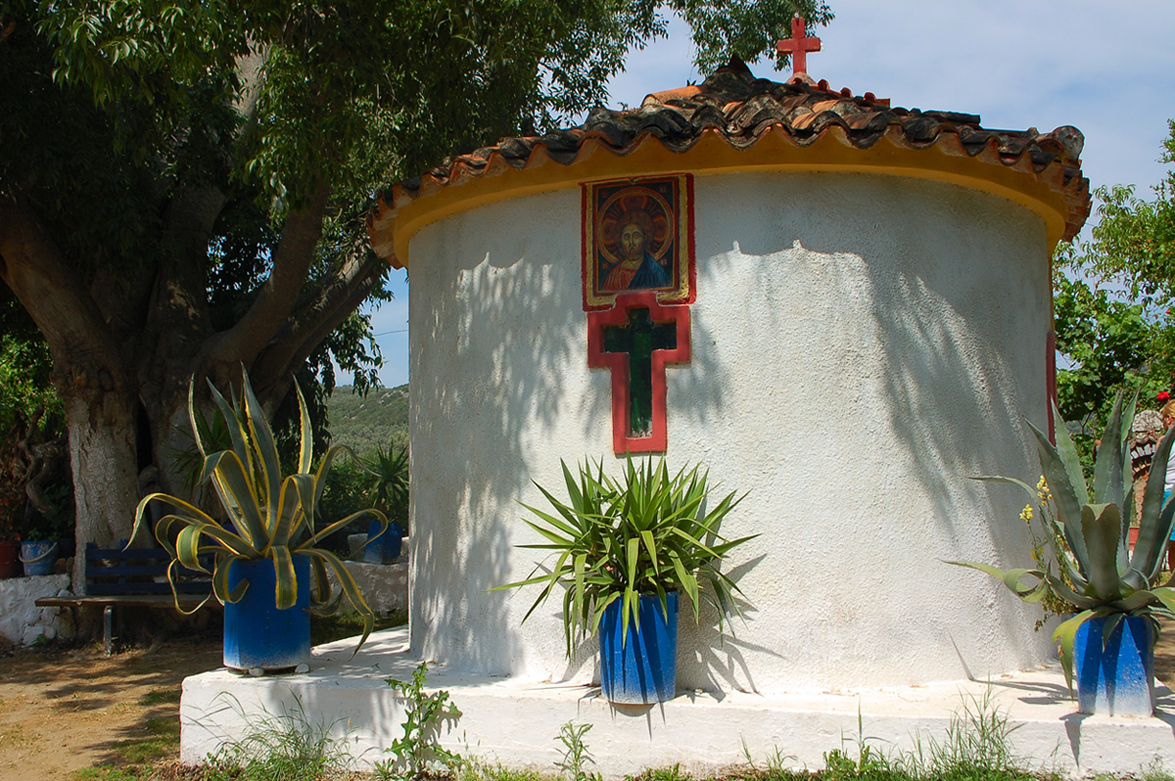 We personally are huge fans and we'd love to start you on a trip of your very own. Before you go, you should look at this article by BootsnAll, an online travel guide worth checking out.
Greece: Ten Things You Really Ought to Know Before You Go, by Helen George, has a lot of useful tips we wanted to share. Below is an excerpt, but definitely check out the full list.
"4. Pay with cash

Payment in Greece is almost exclusively done with cash, in Euros. Hotels will usually accept credit cards, but most other places…tavernas/restaurants/cafes, taxis, kiosks, street vendors, groceries and other types of shops…deal strictly in cash. You should familiarize yourself with current exchange rates between Euros and US Dollars before going on your trip. Also, when you use ATM's in Greece, it will appear on your bank statement as the US Dollar equivalent of your Euro withdrawals. So, if you withdraw 200 Euros in cash in Greece (or any country that uses Euros), and the current exchange rate is $1.42 USD for every one (1) Euro, your statement will show a withdrawal amount of $284.00."
And remember, whether it's a dream vacation to Greece or anywhere else in the world, Aldershot Travel can help. Our expert travel consultants can take care of all of the planning and booking for a stress-free trip. Just contact us for more info.
Get the Travel Tips
Get The Savvy Traveler Newsletter
Places we've blogged about