Old Citadel in Corfu Island
Found in the Ionian Sea, the Corfu Island has always been a famous travel destination, mostly catering to European royalties and elite members of the continent.
It may have been viewed as a private getaway of royals like the Austrian Empress Elisabeth and the German Emperor Wilhelm II, but today just about anyone could travel to Corfu and enjoy a quite respite.
Here's a snippet from his recent article:
--we took a boat trip along the coast to the capital Kerkyra. Rather unexpectedly, the old town proved a hit. There were two forts to explore, while the architecture reflected Corfu's Venetian heritage… In Kerkyra, we made our way to the Liston - an arched colonnade studded with cafes - and the Spianada, the huge plaza where cricket is played from time to time.
Refer to the remainder of his article
here
, and perhaps you, too, would be captivated by Corfu.
So start planning your trip to the Corfu Island today!
Poros is a Greek island-pair in the southern part of the Saronic Gulf. It's a small space with a smaller local population, but with a big reputation for incredible sites and beautiful landscapes.
There are two separate islands - Sphairia and Kalaureia, connected by a bridge over a narrow isthmus. Poros is full of rich, diverse vegetation, with a good road network and adequate tourist infrastruction.
I came across this article by Cherina Hadley of QuietWanderings.com: "Why I am Dyring to Go Back to the Greek Islands." A fan of this place for many years, Poros holds some wonderful memories for her and she discusses why in her post. There are many things to love, but her passion is held by the food.
(Moussaka - lamb mince layered with potatos & eggplant, topped with bechamel sauce)
She also discusses the safety of traveling to Greece now, and many other insights - check out the full article!
When you're ready - contact us to start your next travel adventure! We have a lot of ideas for your summer.
Greece is one of the most amazing places to visit. It's absolutely beautiful, the food is incredible and between the mainland and all of the islands there is a ton of diversity to see and experience. There is a magic here that is not to be missed.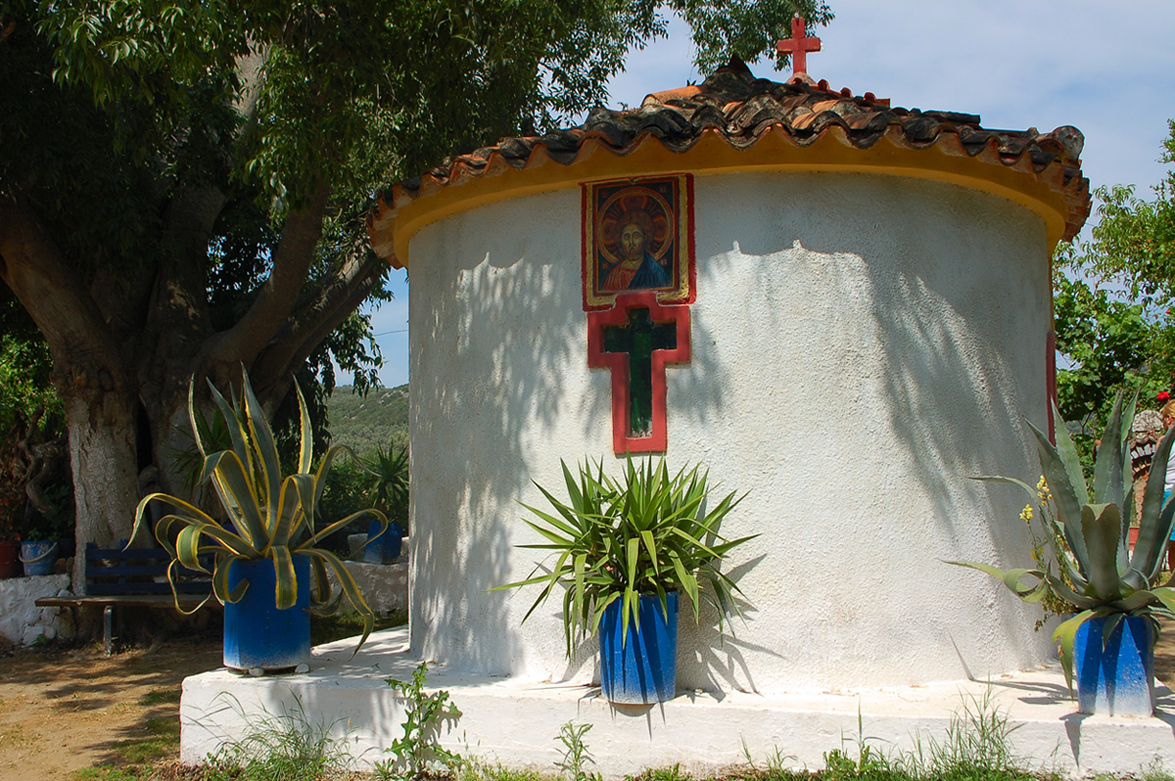 We personally are huge fans and we'd love to start you on a trip of your very own. Before you go, you should look at this article by BootsnAll, an online travel guide worth checking out.
Greece: Ten Things You Really Ought to Know Before You Go, by Helen George, has a lot of useful tips we wanted to share. Below is an excerpt, but definitely check out the full list.
"4. Pay with cash

Payment in Greece is almost exclusively done with cash, in Euros. Hotels will usually accept credit cards, but most other places…tavernas/restaurants/cafes, taxis, kiosks, street vendors, groceries and other types of shops…deal strictly in cash. You should familiarize yourself with current exchange rates between Euros and US Dollars before going on your trip. Also, when you use ATM's in Greece, it will appear on your bank statement as the US Dollar equivalent of your Euro withdrawals. So, if you withdraw 200 Euros in cash in Greece (or any country that uses Euros), and the current exchange rate is $1.42 USD for every one (1) Euro, your statement will show a withdrawal amount of $284.00."
And remember, whether it's a dream vacation to Greece or anywhere else in the world, Aldershot Travel can help. Our expert travel consultants can take care of all of the planning and booking for a stress-free trip. Just contact us for more info.
Get the Travel Tips
Get The Savvy Traveler Newsletter
Places we've blogged about