Venice the city is a museum - considered one of the most beautiful in the world, the sights and structures are awe-inspiring and a testament to Italy's rich culture and history. However for organized collections of Venetian art, check out some of these museums and follow some of these tips.
Doge's Palace is an architectural masterpiece, a relic of a bygone society that now acts as its greatest exhibition. The palace is distinguished by its elaborate interior and exterior, with a spectacular 500-year-old roof structure, grand halls, and priceless paintings by Venetian masters such as Titian and Tintoretto.
This palatial Gothic structure is the former residence of Doge, a one-time ruler of Venice and served as the headquarters of the Venetian Republic. Since 1923 the Doge's Palace has been a top Venetian museum.
Take the Secret Itineraries Guided Tour (€16) to walk around hidden passageways, prisons (including Casanova's jail), an interrogation room, and the infamous Bridge of Sighs - built in 1600 from limestone, the bridge would lead prisoners from the examining rooms to their cells.
Hours: Daily 9am-6pm
Admission: €14
Address: San Marco Square 1, Venice
How to Get There
Tel: (0039) 041-2715-911
Also located in Piazza San Marco, Museo Civico Correr is dedicated to Venice's civic history. The collection includes pieces donated by Venetian aristocrat Teodoro Correr, including paintings, drawings, copperplates, coins, seals, and classical antiquities. One particular exhibit at the Museum is a parade of fine, marble sculptures by Antonio Canova.
The Museum originally served as the Church of San Geminiano, and was later converted into a residence for the new sovereign, Napoleon; hence the creation of the Napoleonic Wing. The Venetian painter Giuseppe Borsato worked on the decoration of the interiors, producing a personal and very careful interpretation of the Empire style. The building has maintained many of the distinctive features of the Napoleonic and Hapsburg periods; Neo-Classical influence in architecture, decor, frescoes and furnishings make it an important record of the culture and style of a period. The Museum is a expression of the refinements of French taste with the traditions of Italian art.
Hours: April-October 10am-7pm; November-March 10am-5pm
Admission is included with that of Doge's Palace.
Address: San Marco 52
How to Get There
Tel: +39041 2405211
Another large Gothic structure, Museo Fortuny was formally a palazzo, and later converted into an atelier of photography, stage-design, textile-design and painting by Mariano Fortuny. The building housed his eclectic work, artistic inspiration, and personal art collection, and was donated by his wife in 1956.
The Museum embodies the artist's idiosyncrasies, combining 'full' spaces, e.g. the first floor salone overflowing with paintings, fabrics, and Fortuny's famous lamps, with more 'open' spaces, like the light and space of the second floor. What is really unique about this Museum is the excellently intact library that integrates pieces by Fortuny with those of contemporary artists from very different backgrounds.
Hours: Daily 10am-6pm
Admission: €9
Address: San Marco 3958 - Campo San Beneto
How to Get There
Tel: 848082000 (from Italy); +3904142730892 (from abroad)
The Peggy Guggenheim Museum is among the most important museums in Italy for European and American art of the first half of the 20th century. The Museum offers a personal collection of modern art collected by American socialite, Peggy Guggenheim, located in her former home, Palazzo Venier die Leoni on the Grant Canal in Venice. She was married to modern artist Max Ernst, and funded a number of his contemporaries. Included in the galleries are a sculpture garden and works by Picasso, Kandinsky, Tanguy, Duchamp, Pollock, Dali, and Mondrian.
Admission: €12
Hours: Closed Tuesdays. Wednesday - Monday 10am-6pm
Address: Palazzo Venier dei Leoni (Located on the Dorsoduro region of Venice, to the east of the Accademia bridge, on the southern side of the Grand Canal)
Tel: +39.041.2405.411
The Passes include prepaid entrance and allow you to skip the line at all sites.
San Marco Square Pass
This pass includes the Doge's Palace, Museo Correr, Archaeological Museums and the Biblioteca Nazionale Marciana. This pass is ideal for the traveler who only has a day or two to spend in Venice. $35/per person
Museums Pass
This pass is the best for the traveler who has more time to explore Venice's treasures, giving access to 11 different museums in the city. The pass includes all of the San Marco Museums plus the Murano Glass Factory, Burano Lace Factory, Ca'Rezzonico, Palazzo Mocenigo, Carlo Goldini's house, Ca' Pesaro and the Museum of Natural History. $45/per person 

Here is a map of the museums of St. Mark's Square.
Remember!
If you want to add Venice to your travel itinerary we can help you plan and book the perfect trip for your budget and interests. Just contact us for more information!
Greece is one of the most amazing places to visit. It's absolutely beautiful, the food is incredible and between the mainland and all of the islands there is a ton of diversity to see and experience. There is a magic here that is not to be missed.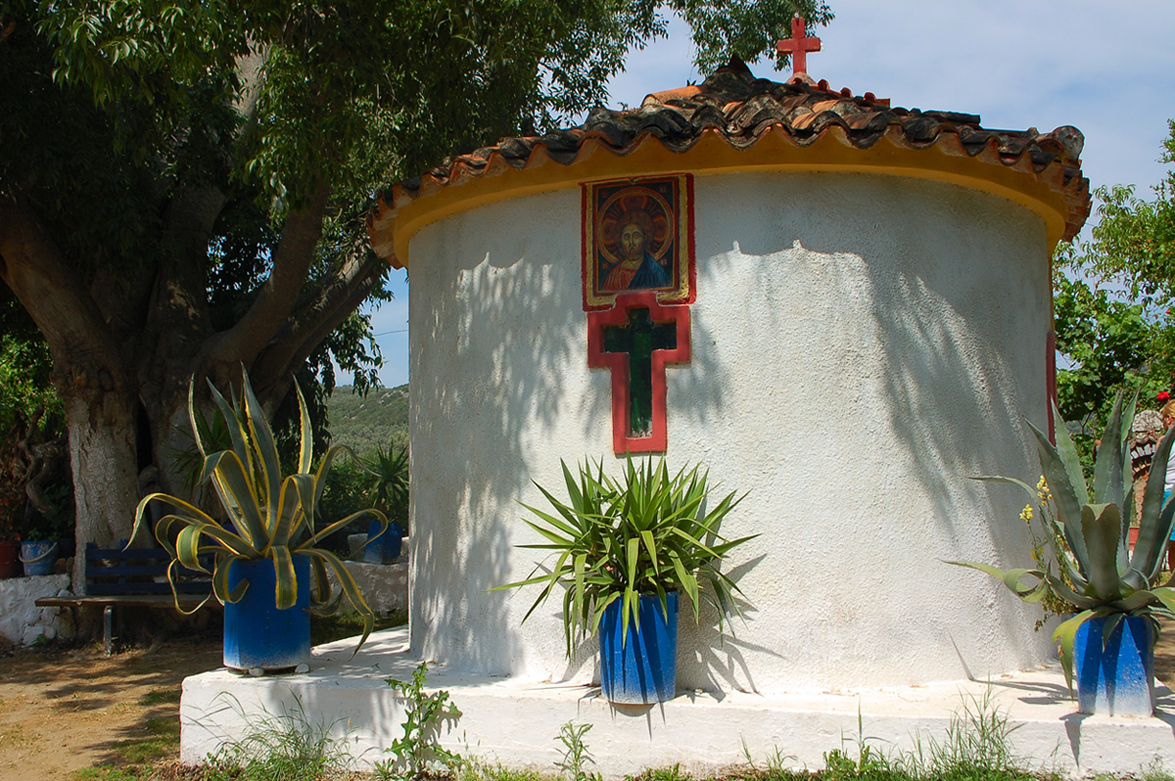 We personally are huge fans and we'd love to start you on a trip of your very own. Before you go, you should look at this article by BootsnAll, an online travel guide worth checking out.
Greece: Ten Things You Really Ought to Know Before You Go, by Helen George, has a lot of useful tips we wanted to share. Below is an excerpt, but definitely check out the full list.
"4. Pay with cash

Payment in Greece is almost exclusively done with cash, in Euros. Hotels will usually accept credit cards, but most other places…tavernas/restaurants/cafes, taxis, kiosks, street vendors, groceries and other types of shops…deal strictly in cash. You should familiarize yourself with current exchange rates between Euros and US Dollars before going on your trip. Also, when you use ATM's in Greece, it will appear on your bank statement as the US Dollar equivalent of your Euro withdrawals. So, if you withdraw 200 Euros in cash in Greece (or any country that uses Euros), and the current exchange rate is $1.42 USD for every one (1) Euro, your statement will show a withdrawal amount of $284.00."
And remember, whether it's a dream vacation to Greece or anywhere else in the world, Aldershot Travel can help. Our expert travel consultants can take care of all of the planning and booking for a stress-free trip. Just contact us for more info.
I wanted to share this really great article by Ed Hewitt, Independent Traveler and contributor to Travel Kit on MSNBC. Avoid these travel gaffes over the holidays is a comprehensive list of easy to make but easy to avoid travel blunders that could have an adverse effect on your holiday plans.
Definitely check out the full article. Below is an excerpt:
2. Don't go crazy with carry-on baggage.
Since the day the term "overhead bin" was coined, holiday travelers have tried to bring as much stuff as possible into airplane cabins — and things have only gotten worse since the airlines instituted almost punitive checked baggage fees. And you can't blame folks, as the $25-$50 fees just to check a bag add up quickly on a roundtrip flight, especially for a family.
At this time of year, however, with more people in the air, and more stuff under their arms thanks to all the holiday gift-giving, you're more likely than ever to be penalized for oversized bags or forced to gate check your carry-on.
This isn't to say things are going to be fair; they're not. Some people will get on the plane with half their earthly belongings, and some will be told they need to gate check their extra Pillow Pet.
The Oceanogràfic of the City of Arts and Sciences is the largest aquarium in Europe and contains representatives of the world's main marine ecosystems. The aquarium itself is an architectural masterpiece, the roofs are designed by Félix Candela. Each building houses a different aquatic environment, and visitors can tour the 45,000 individuals of 500 different species that inhabit them.
This is truly a unique experience. You can do everything from a Penguin Encounter to Scuba Dive with Sharks. There's something for everyone of all ages and interests.
Buy your tickets online - you can combine tickets for the Science Museum and Hemisferic for 11.6 EUROS (about $16 CAD).
This is just one of many things to do in Valencia!
Ask one of our expert travel consultants for help to plan and book your trip.
Get the Travel Tips
Get The Savvy Traveler Newsletter
Places we've blogged about